Warning
: A non-numeric value encountered in
/home4/cbusite/public_html/allthatnerdystuff/wp-content/plugins/wp-review-pro/includes/functions.php
on line
3419
Our favorite Nerdy Films of 2016!
We saw quite a few wonderfully nerdy movies throughout the year – from comic book super heroes fighting it out to epic space battles.  While it was hard to narrow down the list to five (okay, five and couple honorable mentions), here are our top 5 nerdy movies of 2016! I tried to be as spoiler free as possible, though really you should have watched these films by now.
5. Fantastic Beasts and Where to Find Them
I wasn't sure what to expect from this film.  Harry Potter movies range from childlike innocence to dark and full of cursed magic, and Fantastic Beasts could have fallen anywhere in between.  It balanced Scamander's innocent love of all beasts with a rather grim and magic-unfriendly outside universe. The film was a well done period piece, with a soundtrack and sparkle that fell squarely into the Potterverse.  The beasts were the true winners here, which were alternately slightly scary and completely adorable, and carried the film in places that wizards and no-majs couldn't.
4. Captain America: Civil War

We recently debated whether Captain America: Civil War had a villain.  While I claimed that one character fell under the definition, another writer on our team claimed that same character was looking for revenge, but not a villain.  The fact we were debating really makes the point of Civil War.  The film wasn't about fighting a villain, but internal struggles which pit main characters against each other.
But why the picture of Wanda Maximoff, the Scarlet Witch?  She exemplified the battle to me.  Kept in an apartment for her own safety, Maximoff doesn't realize that she's a prisoner until she tries to leave. She's forced to pick a side and fight against a budding love interest, not because she wants to, not because she's aware of outside forces, but solely for her own independence. Each person or small group fights their own battles until you realize that there are two very angry, very clear sides who don't want to fight, but certainly don't want to compromise.  Add that to the comedic innocence of Spider-Man and a well-cut cinematography, and you have a great film.
 3. Deadpool
Yes, this was my Valentine's date.  I laughed until I cried multiple times during this film. Ryan Reynolds did a great job as Deadpool, and I'm always excited to see Morena Baccarin on the big screen.  But it was the wild silliness that got me.  He teased villians, heroes, and as many X-Men as the film could afford.
Was the film as groundbreaking as people claimed?  No.  Yes, it was a wildly popular R-rated film.  And yes, it broke the fourth wall.  It would have broken any wall it could, really.  But that's not what made it great.  It was the brilliantly-written ability of a broken, disfigured mutant to turn himself into something great while poking humor at everyone else that made this film awesome.
 2. Rogue One
I was more excited for this film than last year's Star Wars Force Awakens.  In some ways, this is an 1970s period piece. I was VERY curious to see how they'd get the costumes, sets, and lighting to feel congruous to Star Wars Episode IV. And I was duly impressed.  The film is in the same era as the original Star Wards films, while still feeling modern.  I appreciated that Rogue One was specifically not a jedi-led film.
While I loved the strong female lead, Jyn Erso, and of course Alan Tudyk's K-2S0, my favorite pair of characters were Cirrut Imwe and Baze Malbus.  The pair balanced and played off of each other perfectly.  The idea of a blind fighter easily beating storm troopers fits well into Star Wars canon.  Both characters strongly exemplified the optimism of the rebellion.
 1. Doctor Strange
Doctor Strange reminded me of the first time I saw an IMAX film. You remember that feeling of being IN the movie, right there deep in the scene?  I haven't felt that way in a very long time.  But during the major fight scene in Doctor Strange, I felt completely immersed in the twisting city. I leaned and swayed (and almost fell off my chair.) It was absolutely incredible. That scene alone would have gotten this movie into my top five.  The rest of the film brings it to number one.  I enjoyed every single character. Every single one was well cast and well played.  There was enough comedy to break up the large stretches of tragedy, including an unexpected comedic cameo by a relic. And the story line was appealing enough to make me laugh, cry, and look forward to the next scene for each of the surviving characters.
Honorable Mentions: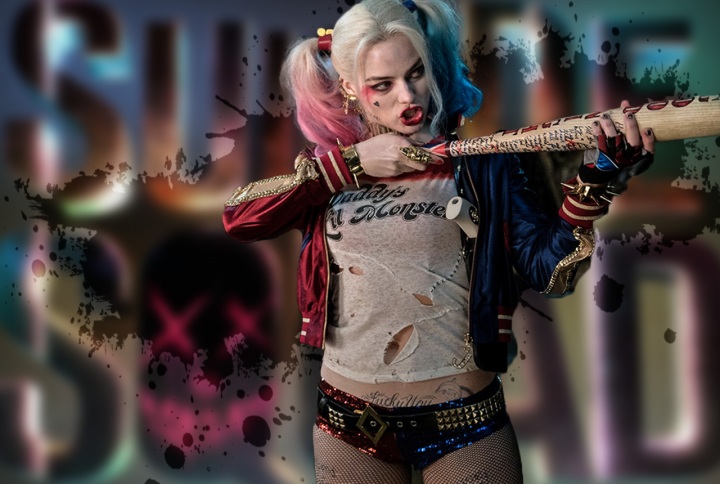 Margot Robbie in Suicide Squad
Was Suicide Squad a great movie?  No, it was not.  Did the extended version make it better? I chose not to watch the extended version as, from all accounts, it was worse.  The movie felt like a summary of a season of a tv show.  However, I LOVED Margot Robbie's interpretation of Harley Quinn.  Her outfit that inspired a thousand cosplays.  Her switch from infatuated doctor to crazed lover.  Every scene built something to her character, from the initial rope dancing entertainment to a quiet, coffee and book on a bunk moment. The movie is worth watching at least to enjoy Daddy's Lil Monster.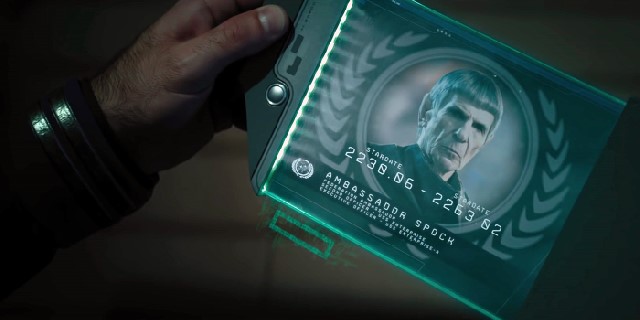 Star Trek Beyond and the loving tribute to Leonard Nimoy
I assumed that Star Trek Beyond would touch on Nimoy's death, as well as Anton Yelchin's, but wasn't sure how.  The knowledge of Ambassador Spock's passing seemed to be misedited, which along with other plot points, was one of my larger issues with the film.  That being said, I enjoyed that his death was turned into one of the film's subplots.  There's a scene at the end of the film involving Nimoy that got me a little teary eyed, and felt like the right way to say goodbye to a beloved character and actor.
Think that I totally got my list of top 5 nerdy movies of 2016 wrong?  Was there another film that you absolutely loved and should have been included in an "All That Nerdy STuff" list?  Please let us know!  We can't wait for what fun, nerdy films 2017 brings.